Happy Friday Woozens!
This week we continued on our amazing Awoozing Race journey!  We've explored some amazing sites from throughout Asia and Oceania, from the fascinating ancient culture of Beijing to the beautiful, modern Sydney Opera House.  We hope you've had fun building your Awoozing Race photo Albumz, taking pictures of the exotic souvenirs in the Lost Artifacts Unitz.
Now it's time to travel on and experience Africa and its golden joys!  You woozens won't want to miss out!
Also note that Mya's Late Night Show is later than usual this week – and believe us, you'll want to be there!
We also want to remind all Woozens that bullying and any kind of inappropriate behavior (language, conduct, or Unitz) will not be tolerated in Woozworld.  Moderators will continue closing down inappropriate Unitz. If you aren't sure as to why your Unitz was closed or why you got a sanction, please read the Code of Conduct (link below).  Mods are here to make sure you can enjoy Woozworld safely and securely!  Please help them do their job by reporting inappropriate behavior (see the Help Center for more information).  
http://www.woozworld.com/codeOfConduct
Weekend Eventz
This weekend, be sure to rest up – we have a big week of exotic travel ahead!
Saturday, July 14th at 1PM WT, MyaWooz will be visiting Display Eventz to search for the next Star of the Week!  She will announce the theme Saturday morning to allow you star woozens plenty of time to get ready!
On Sunday, July 15th at 1PM WT JennyWooz will show off the styles for next week's Awoozing Race location, Africa!  Be sure to catch all the new looks in Mya's Late Night Show Unitz!
Here's next week's Eventz calendar!
Schedule for July 16th to July 20th
When?
What?
When?
Who?
Monday
What the Wooz?! talk show
4:00 PM WT
MaxWooz
Monday
What the Wooz?! talk show (repeat)
7:00 PM WT
MaxWooz
Tuesday
Awoozing Race: Antananarivo Quiz
4:00 PM WT
MaxWooz
Tuesday
Max's Game Show
7:00 PM WT
MaxWooz
Wednesday
WoozSportz Weekly
4:00 PM WT
JayWooz
Wednesday
Awoozing Race: Cape Town Quiz
5:00 PM WT
JayWooz
Wednesday
Jay's Freestyle
7:00 PM WT
JayWooz
Thursday
Awoozing Race: Casablanca Quiz
4:00 PM WT
JennyWooz
Thursday
Discussionz with Jenny
7:00 PM WT
JennyWooz
Friday
Awoozing Race: Cairo Quiz
4:00 PM WT
MyaWooz
Friday
Mya's Late Night Show
8:30 PM WT
MyaWooz
Articles from Woozens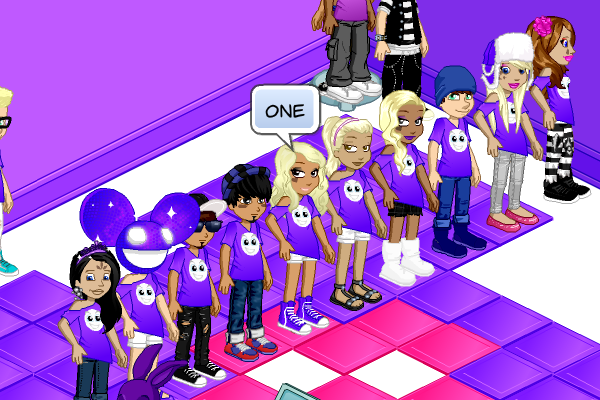 Anti-Bullying Organization by Puddie88
Dear Woozworld, I have come up with an anti-bullying organization that has to do with wearing a neon purple smiley tee. My idea is that the more people that wear the tee, the fewer bullies there are in woozworld! I didn't know who to send this to so I sent it to you guys. I hope you visit my unitz called "Puddie88′s Anti-Bullying Club."
I hope you like my idea,
Puddie88 from woozworld
Summer Fun by carly642
Summer is a great time for kids to kick back, relax, and enjoy a break from school. But for some, summer can be dull and boring. Don't be a couch potato all summer! DO SOMETHING. Here are some tips to make your summer fun (:
1. GET OUTSIDE!! Swim, ride your bike, hike, do something outside! This is a great way to stay busy and get some air.
2. Hang out with friends.  Plan to see a movie with your friends, have sleepovers, go skating, anything!
3. Take some classes.  Take a swimming class, crafts, baking, cooking, etc. You can learn a lot while having fun!
4. Go to camp.  Camps are super fun and a great way to meet new friends. Theatre, singing, dancing, whatever fits you.
5. RELAX!  Summer is a break from school!! Relax because before you know it, summer's gonna be over!
Hope this helps everyone! Have a great summer!
carly642
What's Up in Woozworld by patawon
This article is all about travel, game shows and fashion. Read it and weep.
Some of you may know that the Woozband is hosting an Awoozing Race, but what you didn't know is I am not part of the Woozband.  I'm just your average player – but enough about me, let's get to the article, shall we?
In case you have been living in a cave, there is a new craze in Woozworld, and that's the Awoozing Race. Woozens have been traveling all around the world answering questions and earning Wuzzle pieces. Every week there is a new door opened… we will be going all through the world, so get your suitcases and pack up!
For the less adventurous there are always game shows every week like What the Wooz?! and WoozSportz Weekly! In What the Wooz?! different animators will be hosting, and will be talking about what's going on in the world. For the sporty woozens, WoozSportz Weekly is perfect for you! Animators will be talking about your favourite sports, from Auto Racing to Yachting… they talk about them all!
And for you fashionistas, there is new Awoozing Race clothing! From stylish hats to sandals, they have everything! I was just at Mya's Style Watch; there are a bunch of amazing outfits!
It was a pleasure writing for you guys, and I'd be so happy if you would write to me
Cheers, Pat
How Far Woozworld Has Come by AmyWazHere
Hey… Amy here xD  Havent seen me in a long time…
Well, most of us woozens are old here and have been here since the old "simple" Woozworld (which was still great)!  I mean, if you compare the current Woozworld with Woozworld when it was first launched in 2009 you will find a huuuge difference.  Woozworld never stops changing and never stops improving!
So thnx to the Woozworld team for all their hard work ;)
And thnx to all the epic woozens who make new games and eventz and keep Woozworld interesting ;)
Great clothes (Mya ;P), great games (Max ;P), great style (Jay ;P), great books/fun (Jenny ;P)… so yeah Woozworld always changes but keeps what's in its core … pure awesomeness ! xDD
amywazhere (literally) xP
Until next Friday Woozens!
Plush